So, I've recently been looking into texture baking. Doing it with Maya seems nearly impossible for my skill level, there seems to be quite a lot to it, and I can't seem to find any good tutorials anywhere for it, just a lot of confusing technical stuff.
Now with 3DS, which I use to convert my .FBX files to .X, the process seems much simpler. In fact, I have been able to make a UV/baked texture image after setting up some lighting, and it seems to be properly mapped in 3DS, but when I export to .x and place the proper files in the proper places and try it in game, the object that had the texture-baking done to it does not show up... I've tried a bunch of different things, looked at a ton of tutorials, but I simply cannot find a way to make it work.
So, I'm looking for help from anybody here who might have experience with using baked textures in their VS models, preferably using 3DS Max.
Maybe there's something small that I'm failing to do, I haven't a clue.
I also don't intend to use baked textures on any large models, however, I am using my recent yacht WIP (Not on this forum) to test it...
Here is a sample of some of the baked textures I was able to make for that: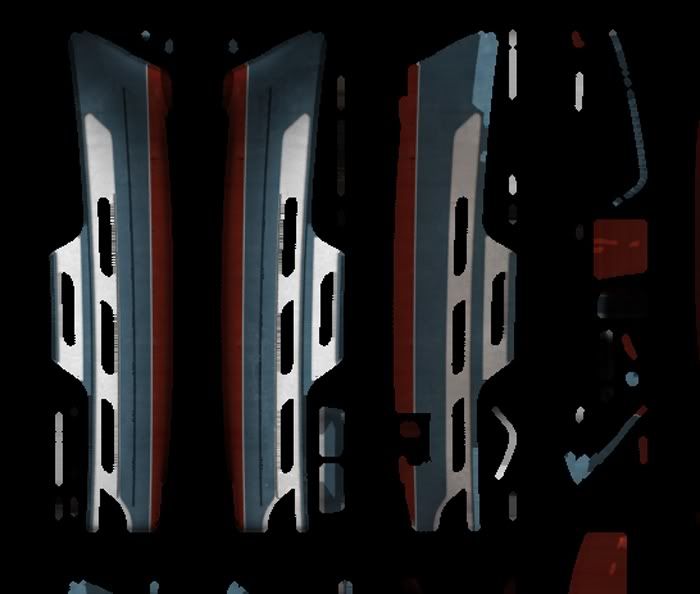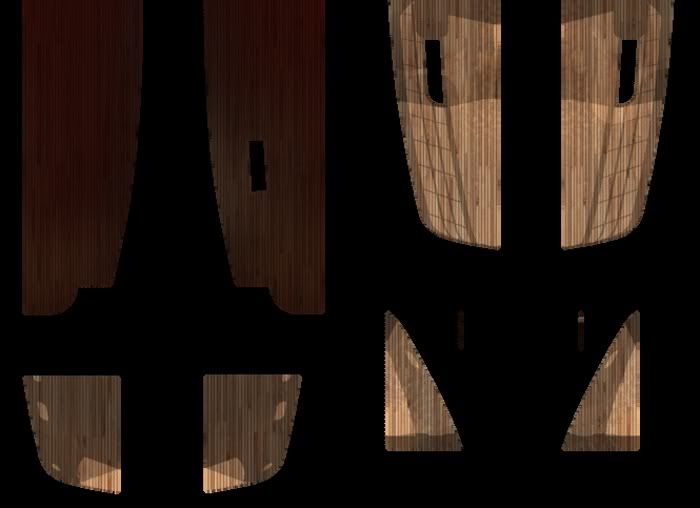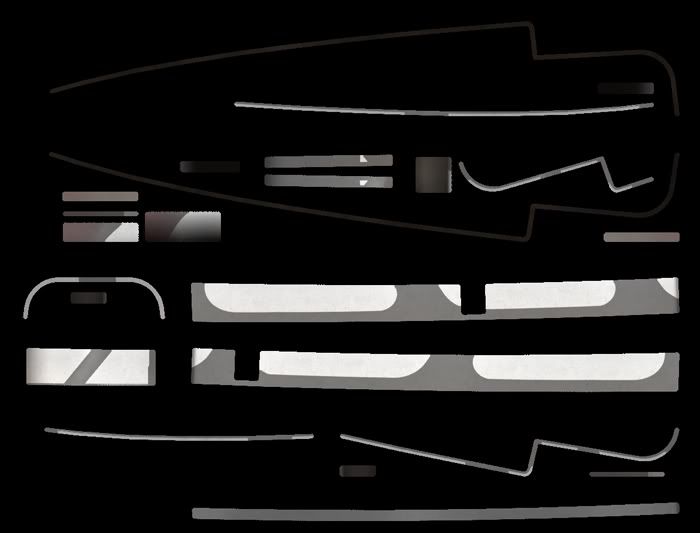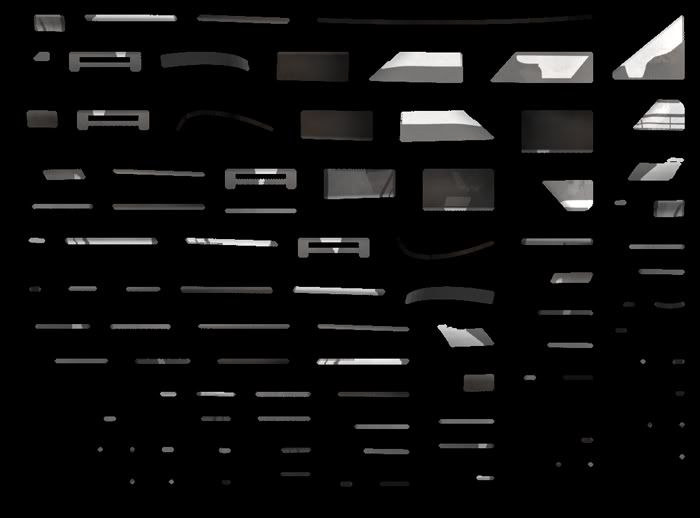 That's as far as I'm able to go. As I said, those textures and the objects they were baked to don't show up in-game...
So I could really use some help here, because I would really like to try this texture baking stuff with future projects (Ones that would likely be even smaller than my yacht WIP...)...
I hope someone can help!
Cheers!