Axeonalias wrote:When exporting a small box appears "preserve max texture co`rds" im guessing its ticked? oh and make sure your texture is on channel one,the standard is channel 3,wich wont work
Yes, when I export to .3ds, "preserve max texture co`rds" is ticked.
As for the texture channel, I have actually been baking it on 3...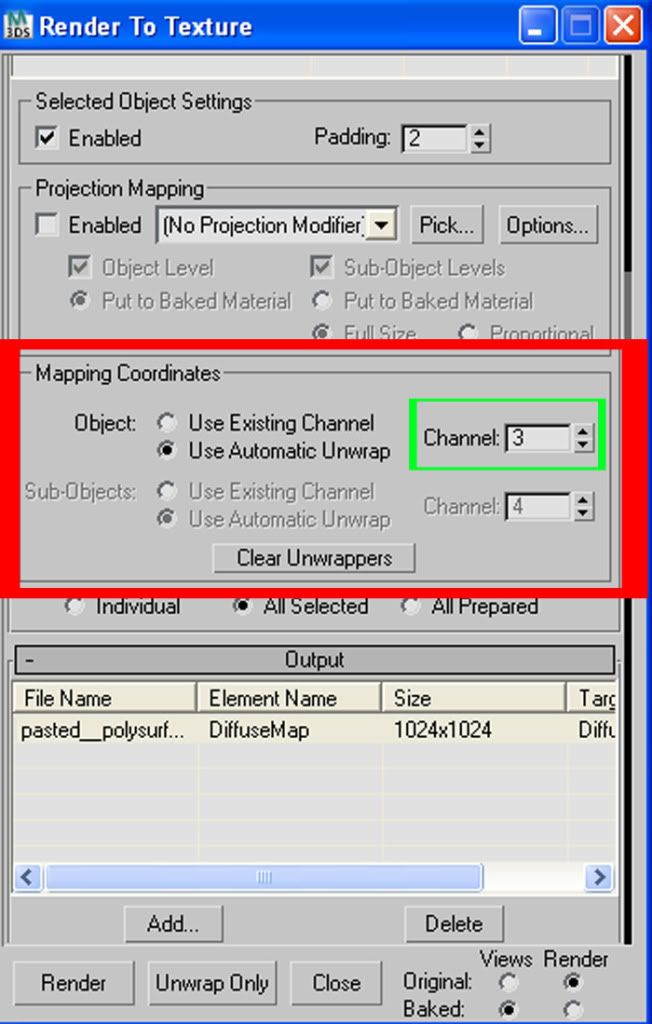 However, if I change the channel from 3 to 1, then click render, I get this message: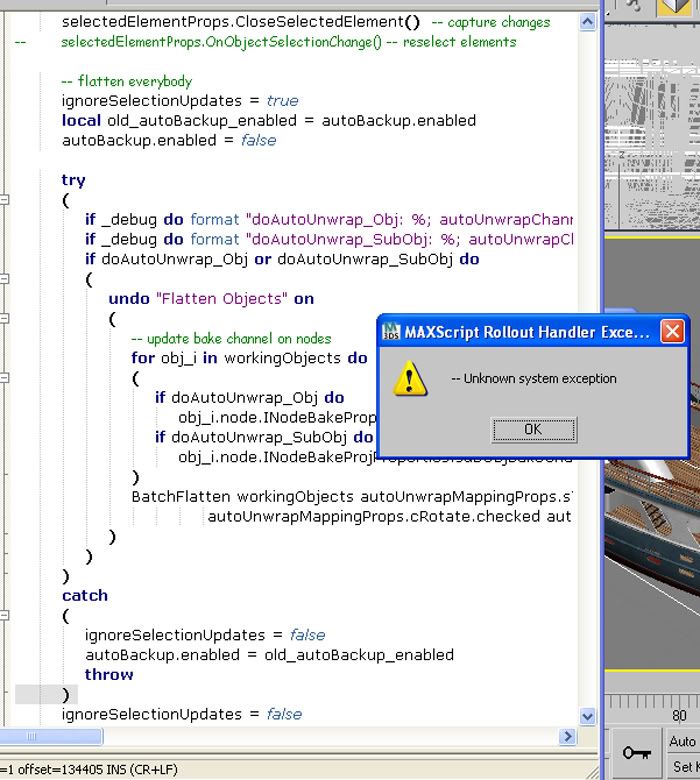 And it doesn't render...
And if I select "use existing channel", and set that to 1 (which is actually the only one available for that option), it renders some weird baked texture that is shaped oddly, and is only a tiny part of what is needed to be rendered, so that's not going to work.
I'm not sure what else it could be...
Here, I'm going to put up screens of the entire baking dialog box as it appears before any given bake: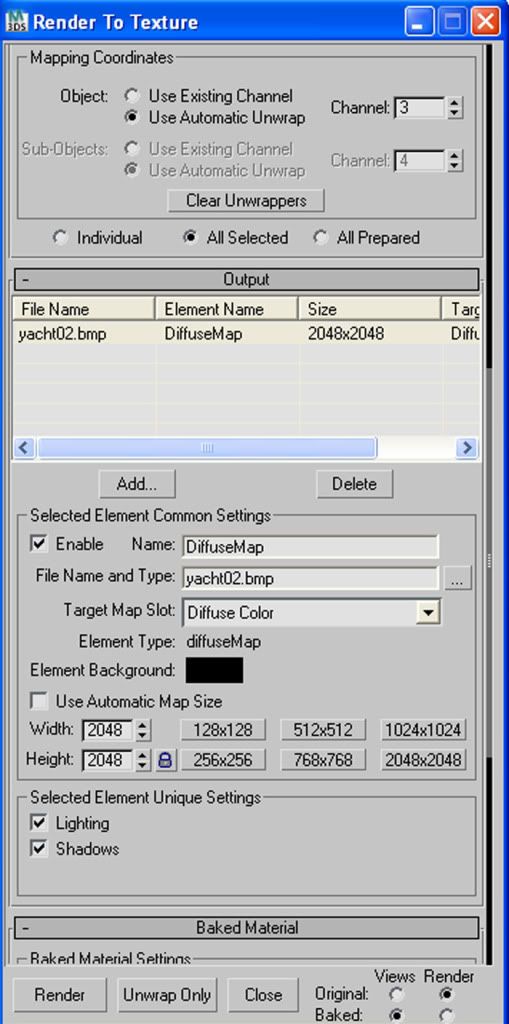 If there is anything amiss in there, let me know...