Okay, somebody wanted to know how I make my lights, so I thought I'd just put it in a topic here.
Now it's not the same way that a few others do it, since my conversion process messes up the creation of incandescent materials.
Here's a basic tutorial showing more or less how I do it...
First we get the basic ship modeling out of the way... Using just a block here to create windows in...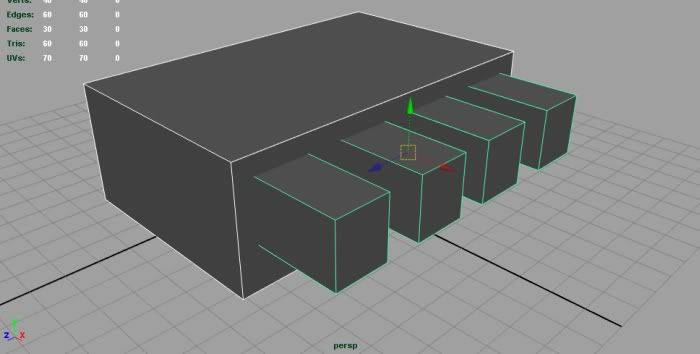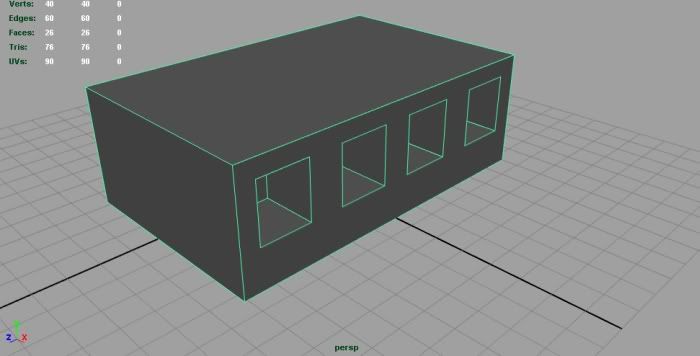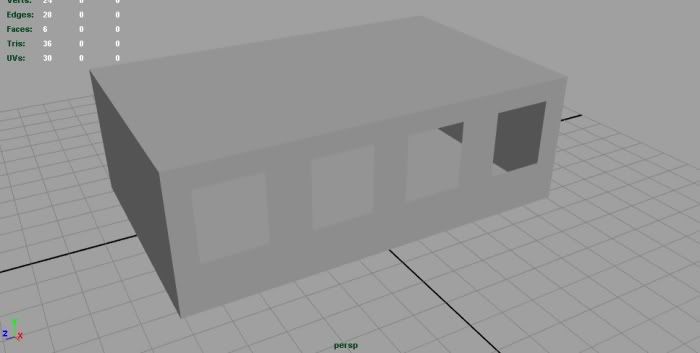 After cutting the window openings, I create some poly planes...
Then, I move the poly planes in place a short distance behind/inside of the openings (making sure the poly planes are bigger than the openings) and apply whatever color/texture I think is necessary...
Then, I duplicate the poly planes for the lights, apply a different color/texture to them, usually just black, if no detailed "glass" textures will be applied, and place the new planes just in front of the light faces, but behind the openings/wall, so it covers the light planes...
Now, when the ship and the light and light covering models are done, I export the light coverings (day windows) as its own model, naming it "sailbf" when exporting to .x format.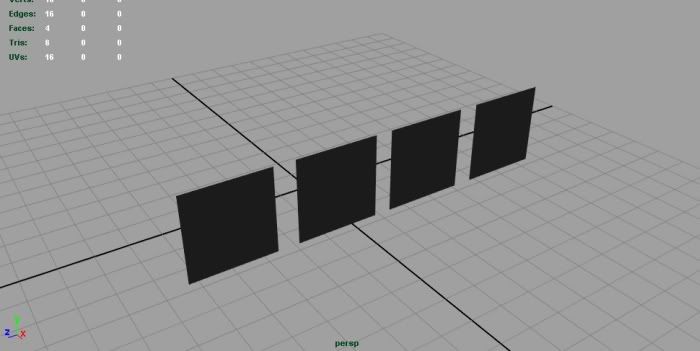 Then, I export the light model on its own, naming it "lights" when exporting to .x format.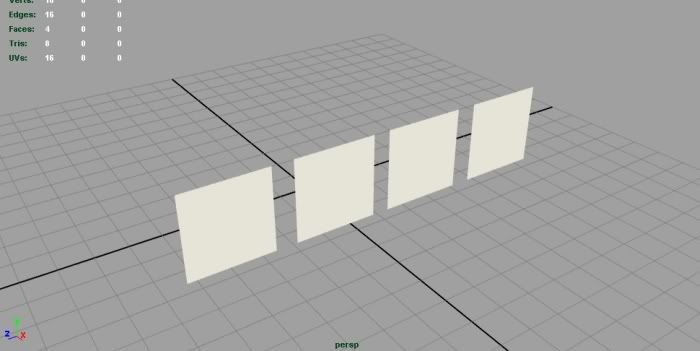 Finally, I export the ship itself on its own, without the lights or window coverings, as the boat.x.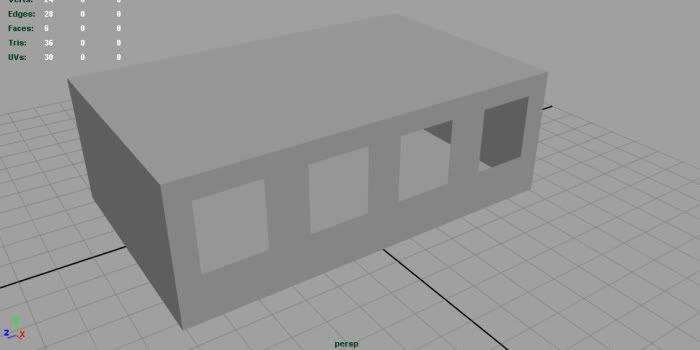 When those files are in the boat folder and you select the ship in-game, the boat will of course appear, along with the light model, which will always be there and can't be turned off (unless you delete the lights.x). If you want to turn the lights "off" or cover them, press 12 times or hold down the Page Down key until the coverings appear, and hold Page Up a little to make them go away again.
As for deck lights and lanterns and such, there isn't really a need for a daytime version, so just include the "bulbs", or lamps or whatever you want to call them, in the lights.x file when exporting it.
That's all.