Hello everyone !
Here GTS Finnjet released ! By me

GTS Finnjet 2004 version released.
Made by Silja (Dany C.)
For Vehicle Simulator. Working correctly ONLY with a version of AT LEAST 2.6.5. More info in the README file.
Download :
http://www.mediafire.com/file/aczzswdxx ... +-+ISY.zip
Official trailer :
https://www.youtube.com/watch?v=KmcBlwCrLmw
- ANIMATIONS -
Ctrl + A : Open/close bow visor.
G : Open/close stern ramp.
Ctrl + D : Raise/lower bow ramp. => or click and drag on the ramp in bow to open/close.
Also it is recommended to disable/untick "Simple Mesh" from VSF vehicle options to avoid problems with animations.
This is a unique model of the legendary GTS FINNJET for VSF.
When she was introduced in 1977, she was not only the fastest (still the fastest conventional ferry ever built), but also the biggest and longest ferry in the world.
The Finnjet introduction was decisive in the ferries history as a new era began thanks to her : the Cruise Ferries'. The G.T.S Finnjet transported tourists between Finland, Russia, Estonia and Germany with a speed of 33 knots (~61 km/h). In 2003, the Finnjet assured the last crossings between Germany and Finland (Rostock - Helsinki via Tallinn). After that, she was positioned on the Rostock - Tallinn - St Petersburg route from 2004 after underwent its biggest refurbishment (passengers area, bridge and engine room).
In September 2005, Silja Line had unfortunately decided to remove the Finnjet from its services and put her up for sale. Three years later, she will be beached in Alang (India) for scrapping after a series of bad coincidences.
This decision has even more forced me to run to model this ship and remind you this extraordinary vessel, and of course to continue to make her living. Since 2007, I created five models of the ship before arriving today to this release. All these days, these months, these years of modelling are reminding me how much her was a outstanding ship and how much I miss her!
My last "real" crossing on the "Queen of the Baltic Sea" was in August 2005 between Tallinn and Rostock.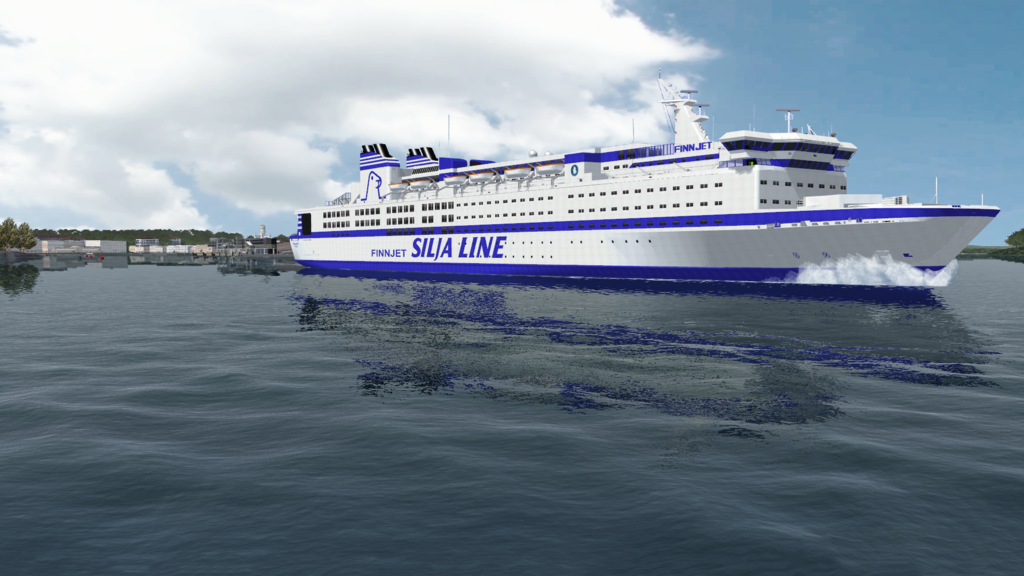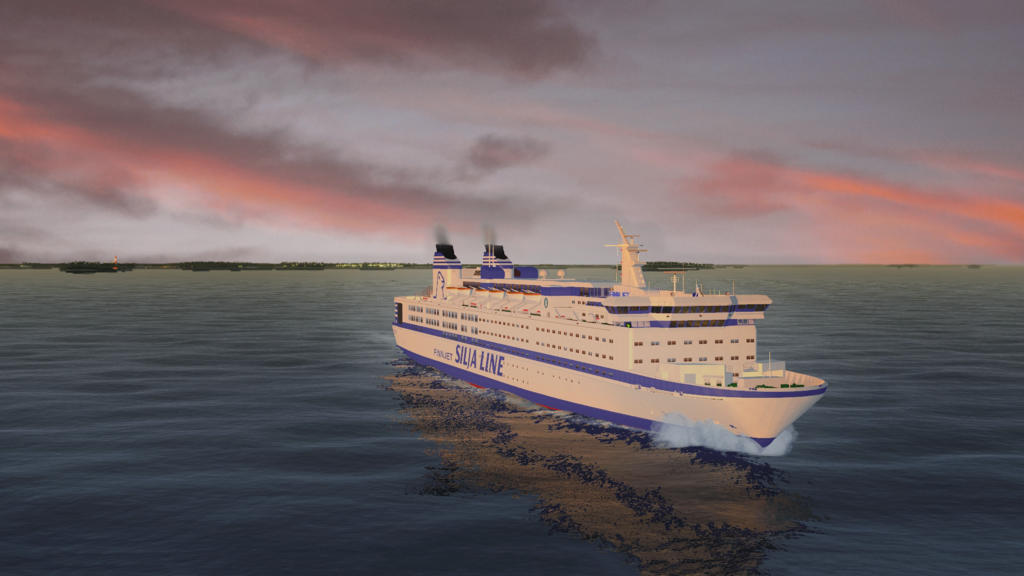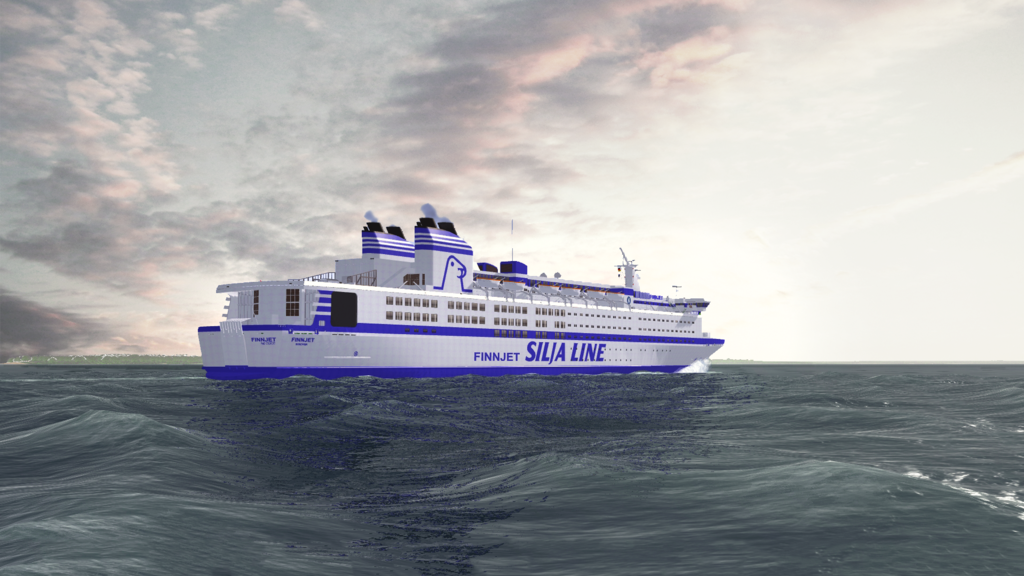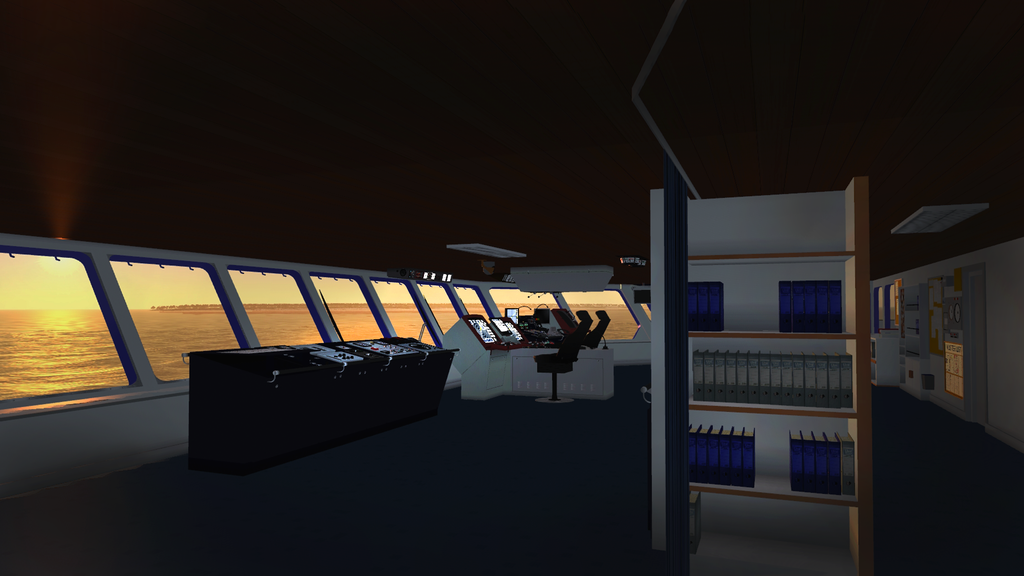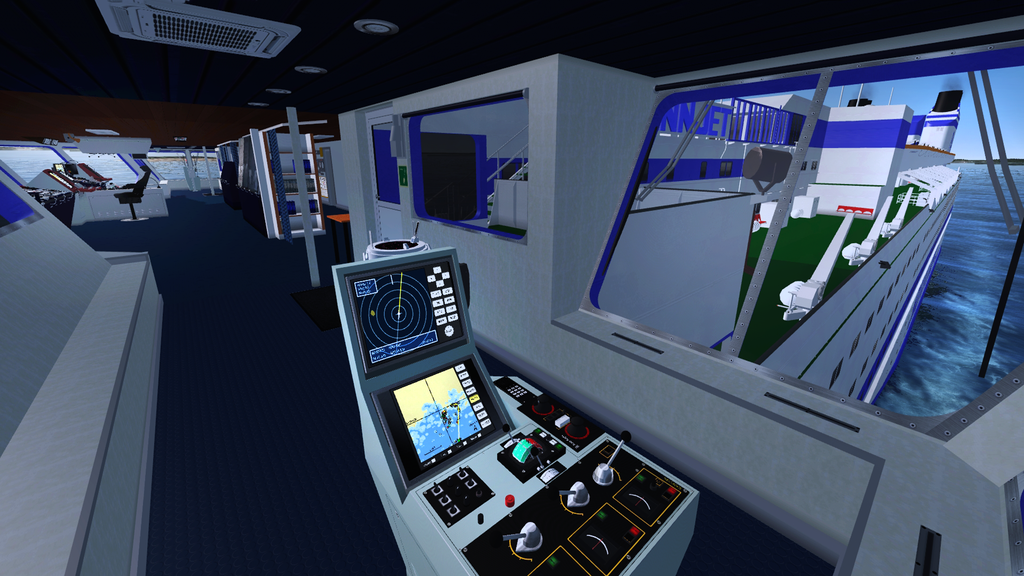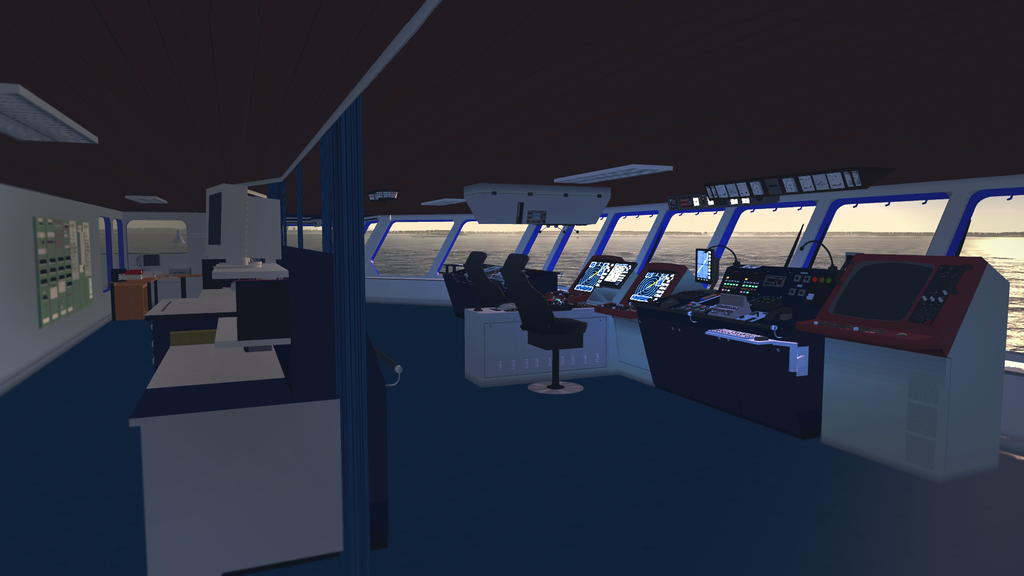 Thank you

Dany C.