Hello again guys!
Back with another update, it's been at least a week or so. I have been adding the rest of the bridge components to the ship, before I start to model the bow and other features, I am going to finish the bridge. I have also scaled the complete ship to its size in real life, in Sketchup, it is 1,366 feet, however the scaling tool in Sketchup isn't the best, before I release the model, I will try to get it as close to 1,359 feet as I possibly can, but for now 1,366 feet long gives us all a close enough estimate of how big this giant really was.
Please tell me what you think so far, I think the bridge looks awesome in its current state, and I am leaning more and more towards that this project might be a complete success. However, there is still a lot to model, so I will have to wait on that.

Here are the pics: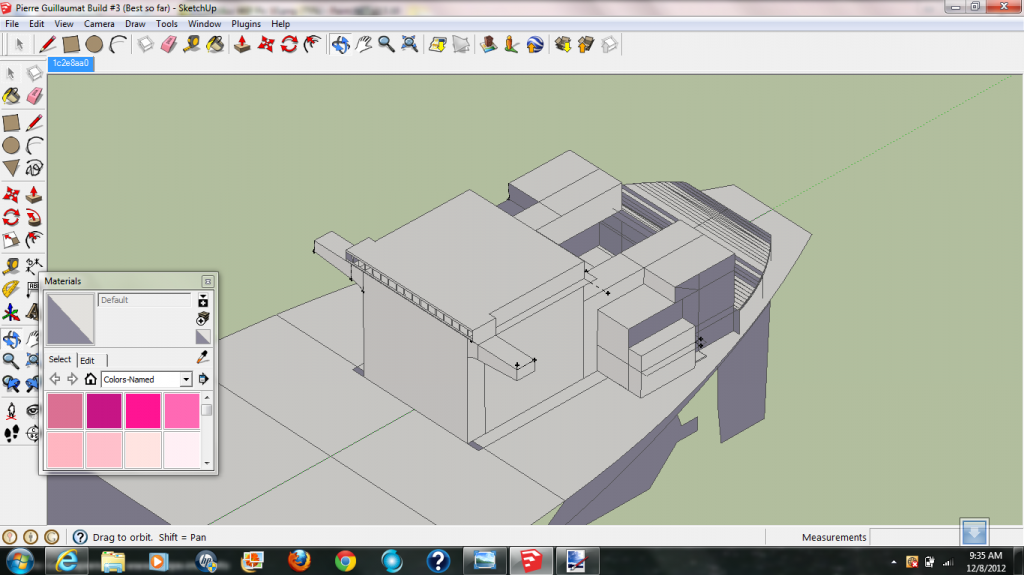 NOTE: If the pics are too big, please let me know and I will scale them down, but please give me a preferred dimension.
Best regards,
Carter